Batemans Coffee Kayak Tour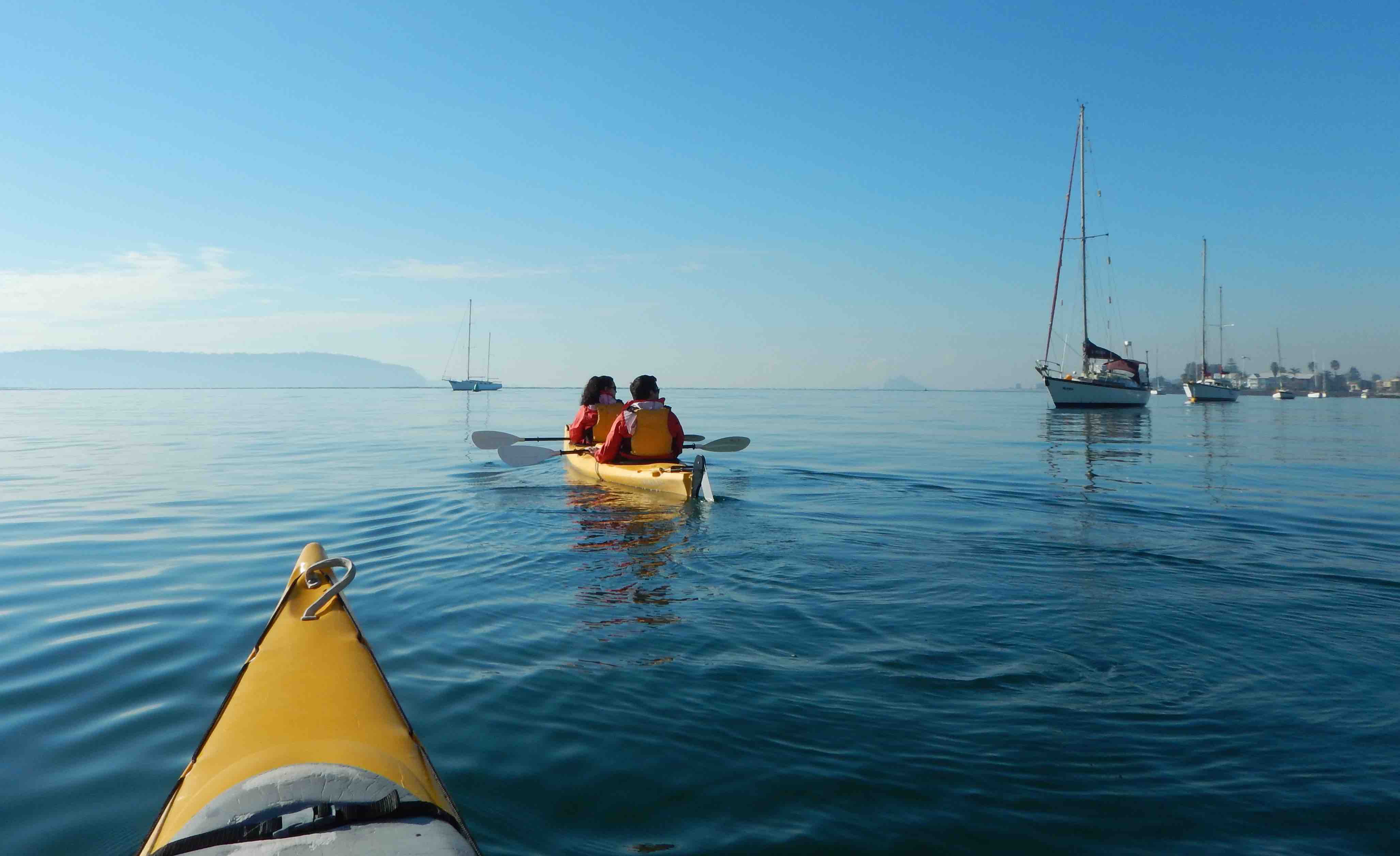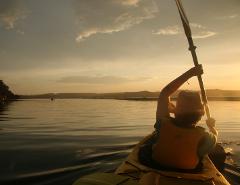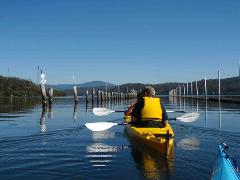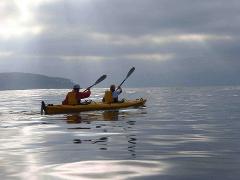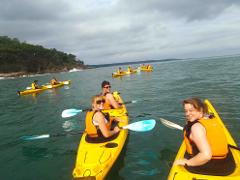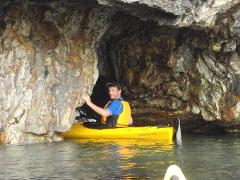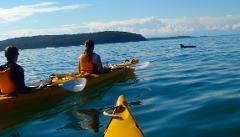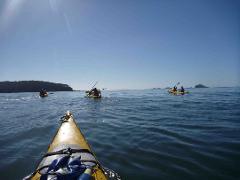 Duration: 2 Hours (approx.)
Product code: PZHCBQ
Indigenous culture, Ferry crossings, timber mills and fishing trawlers have all played a role in the formation of Batemans Bay and this Ecotourism Experience is the best way to learn about it!

Gliding in silence under jetties, past wonderful restaurants and out into the bay your guides give insight into the history of the area and the wildlife that calls it home.
"An interesting and achievable paddle for first timers and a unique insight into the natural area and the formation of Batemans Bay" - Geoff, Albury.
The tour begins under the Batemans Bay Bridge on the north side, following the Clyde river along the town waterfront into the open waters of Batemans Bay. The tour visits the bay and dramatic cliffs and grottos of Square head. Group permitting the pristine waters of Cullendulla Sanctuary, home to stingray, fish, soldier crabs, octopus and the White Bellied Sea Eagle makes for a great side trip and leg stretch.
Our return journey follows the national park on the north side of Batemans Bay, returning to town for a Coffee order, delivered to your kayaks from the Innes Boatshed. We sit, sip and wait for the possibility of BIG stingrays gliding past - this makes for an exciting extra !
By choosing this Ecotourism Experience you are making a conscious decision to reduce impact by promoting sustainable travel that benefits local communities, culture, and heritage and ultimately the environment. What is Ecotourism?
*Routes may be subject to weather and are chosen by your guides based on weather and tides - the wonderful Clyde River Mangroves makes for an amazing mellow option - if the weather does not permit an open water choice.
Please note: this tour ordinarily requires a minimum of 4 participants to run. If you wish to book with less than 4 people, please contact Region X to discuss a your options. These may include a private tour, or joining another trip or activity.