Glass Bottom Kayak Tour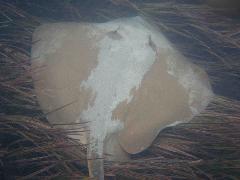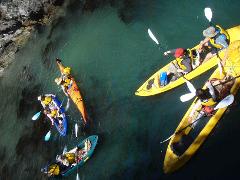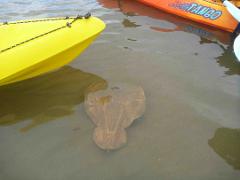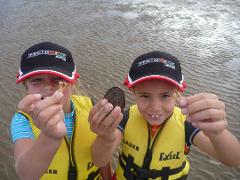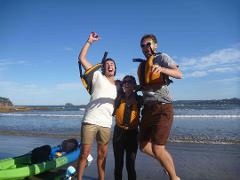 Duration: 2 Hours (approx.)
Product code: PHRNDS
Cullendulla Glass Bottom Sanctuary Tour - Often referred to as a "Wildlife adventure"

Innovative Glass bottom kayaks have allowed us to design an experience viewing the intricate underwater world with the possibility of seeing stingrays, crabs, schools of fish, octopus, fidler rays and much more.
On this tour, your main aim is to discover as much wildlife as possible as we enter an age old mangrove system now protected within the Batemans Marine Park Sanctuary Zones. This significant area of sea grass beds, tidal sand flats and mangrove system harbours a vast amount of species and their breeding cycles.

The Tour runs twice a day but our early tour always sees more wildlife and generally has flat, calm conditions with no wind, so if you dont mind an early start that is our recommendation!!
A fun 2.5 hour family friendly tour in stable glass bottom kayaks, photos available for purchase, and snacks included the perfect way to explore this otherwise inaccessible area. Adventure for everyone on this unique experience, you may be one of many to see wild stingrays, fish, crabs and lots more marine life up close.
As you will be kayaking on this adventure, to maximise your enjoyment we suggest you wear clothing appropriate. More details will be sent upon confirmation of your booking.
Please note: this tour ordinarily requires a minimum of 4 participants to run. If you wish to book with less than 4 people, please contact Region X to discuss a your options. These may include a private tour, or joining another trip or activity.