Murramarang Coast Walk departing from Sydney (5 days)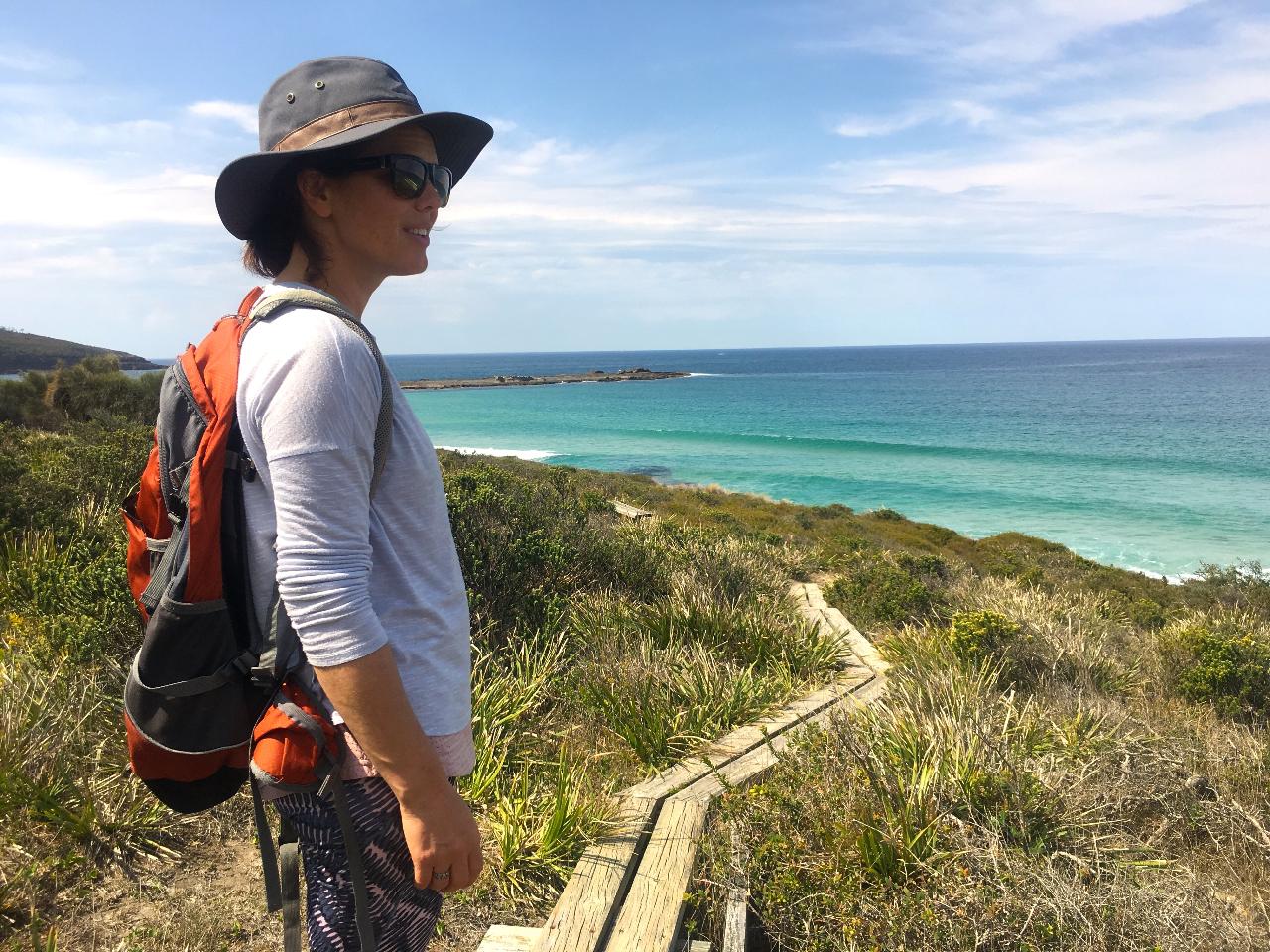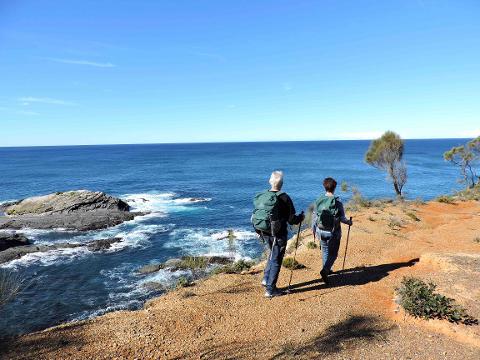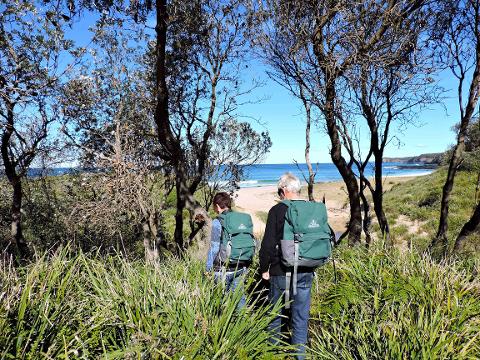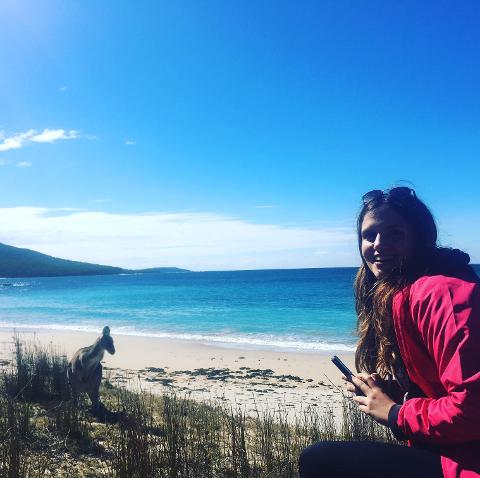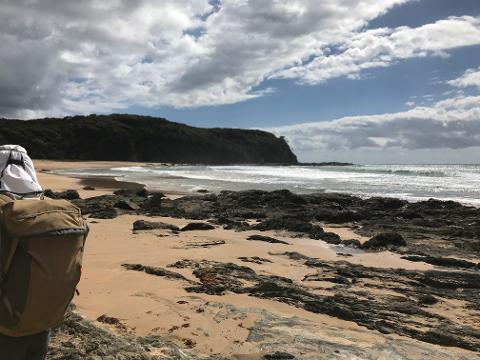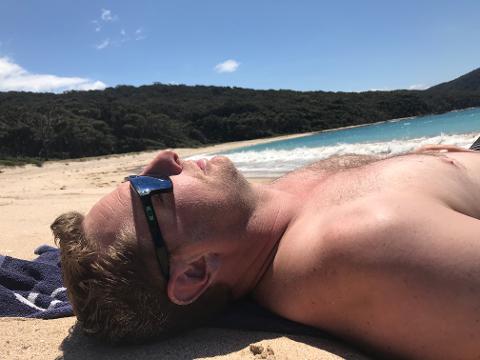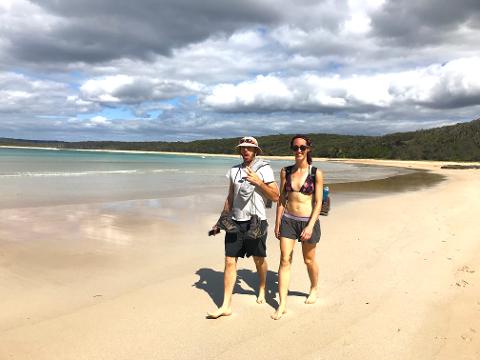 Varighet: 5 Dager (ca.)
Produktkode: P411L2
The South Coast of NSW is famous for its temperate climate and amazing beaches. The area of Murramarang National Park near Batemans Bay is no exception, escape the city and join this relaxing coastal tour.
This 5 day package is a perfect way to experience sights outside of the busy city of Sydney. Escape the crowds to the south coast, where beaches are often empty and we share the area with amazing wildlife! Throughout the 5 days travelers will witness incredible forests and varied jagged dramatic coastline, colour rich sandstone layers, world class beaches, swimming opportunities and geology awaiting discovery.
Each of the beaches along the coast are surprisingly different. Walking the coast is an intricate insight into the timeline of the Australian environment, be prepared to walk rock ledges, sandy beaches, pebbly coves and forest trails.
Hiking with only a day pack you can enjoy the relative weightless hiking with optional side hikes, yummy lunches and arrive to your cabin destination along route mid afternoon for relaxing, swimming and great dinners. We like to have plenty of time for book reading or optional activities including kayaking, snorkeling and fishing.
Itinerary:
Your Itinerary
Departs – Saturdays All year
Day Prior to your Journey
We recommend you arrive in Sydney the day prior to your journey. Your hotel pickups will commence at 10am on Day 1 (Saturdays)
You can choose any number of hotels for your first night, we are happy to make a booking for your group.
Day 1 – Sydney to The South Coast
10am – Hotel Pickups commence
You will be collected by our driver from your Sydney hotel, your transfer via comfortable air conditioned vehicle includes a few stops to check out the local sites and grab some lunch. The Great Dividing Range – Australia's Longest mountain range follows the coast south, steeply falling away to the ocean, views are magnificent. The temperate forest here showcases various waterways prior to arrival in Batemans Bay, a historic timber village now a popular seaside holiday destination.
Your driver will check you in to your hotel and advise of the best three waterfront restaurants for your first nights meal along the quiet seascape of Batemans Bay.
Included: Dinner at local restaurant in Batemans Bay.
Day 2 – Walking Day
Be greeted at your hotel by Region X guides, we load your cabin baggage into the van, and enjoy a transfer into the southern end of the park. With only your day packs (BYO or available for use from Region X) we commence the hike along forested trails along some incredible cliff top vantage points where wildlife viewing such as Whale watching is very special treat anytime from June – November.
Beaches such as North Head beach, Honeysuckle, Myrtle, Oakey and Richmond all connect through forested trails that rise over headlands and emerge as subtle paths onto sandy shores. Any of these form great resting and lunch stops (supplied en-route).
Conglomerate rock visibly ends and gives way to the most southern point of the Sydney Sandstone basin after lunch where visitors walk the varied layers of sandstone through cracks and coves to your first night accommodation.
Check in to your twin share beachfront cabin and enjoy the comfort of afternoon tea and later dinner at the onsite restaurant.
Included: Breakfast, morning tea, Lunch, afternoon tea. Please note *Dinner available at the onsite restaurant*
Day 3 – Crossing the Border
Beach Walking or Kayaking (weather permitting)
Post breakfast we load your cabin baggage into our vehicle transfer and walkers set off along the beach. Sea kayakers set off along the stretch of coast. The long open stretch of Durras Main beach is a perfect shoes off walk. If we are lucky we can spot dolphins in the surf and daily new flotsam on the beach. Durras Lake enters the ocean half way along the sand where a river wade ensures we reach the other side. Here you will cross the border from 1 shire to another.
The Lake is an Intermittent Closed or Open Lake System (ICOL) your guides will have advice on whether to expect a river crossing at the entrance or you may find the lake system closed, meaning the long stretch of unbroken beach remains. The northern end of the beach is a great spot to stop for lunch prior to the uphill rainforest hike over Point Upright, a dominant sea cliff where a side hike with views into the pacific is recommended.
We arrive at Depot beach in time for lunch, one of the coasts remnant logging camps, now an exclusive holiday destination. Here kangaroos are tame and incredible birdlife enjoys the climate. Settle in to your cabin accommodation and enjoy an afternoon of exploring the area. You can request to try a snorkel session weather permitting, a relaxing deep stretch or Yoga session and enjoy your complementary massage.
Included: All meals
Day 4 Rain forest and Rock Platform
After breakfast leave the comfort of your cabin and stroll off along the trail to iconic Pebbly Beach where resident Kangoroos and found fame as visitors come to photograph them lazing on the beach in true Australian style. The beach is also a popular surf spot and one of the prettiest beaches on the South Coast.
The trail winds over ridges and down to beaches, creeks meet the ocean here as the dominant Durras Mountain (the largest mountain in the area) provides a watershed and pockets of rainforest relish with the moisture. The views to the ocean are amazing and the rock platforms are all individually striking. Spend time discovering the beauty of the landscape.
With an optional steep hike to the mountain summit, and lunch along the way, you spend the day discovering an almost different National Park as compared to the first days. As the afternoon continues here is little wonder why the end location is called Pretty Beach, a striking white sand and rainforest location.
Transport will collect you and take you back to your Depot Beach cottage for a relaxing evening and dinner.
Included: All meals
Day 5 – Return to Sydney
After breakfast its time to say goodbye to your new friends and the kangaroos and travel back to Sydney to your hotel of choice.
Arrive in Sydney at Approx 2pm.
Included: Breakfast