Overnight Kayak with Cabin Accommodation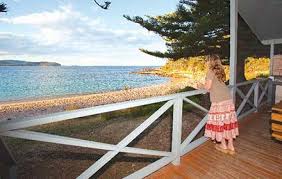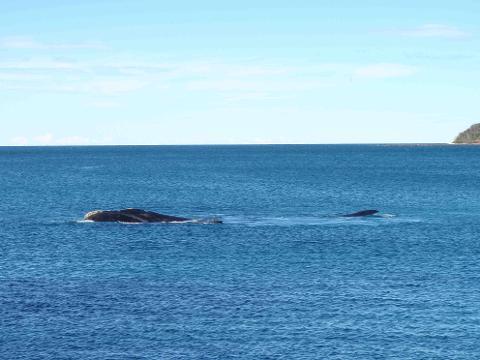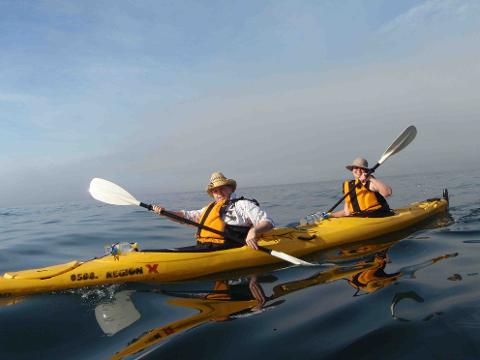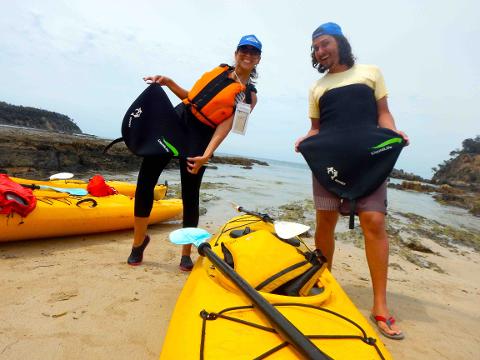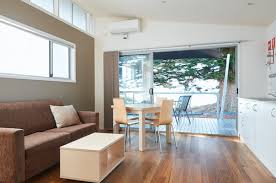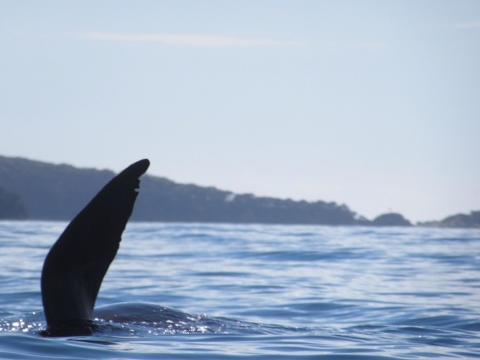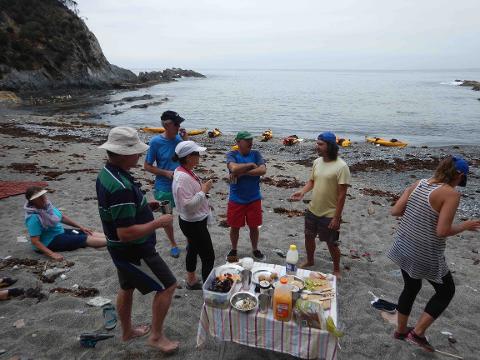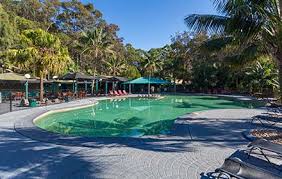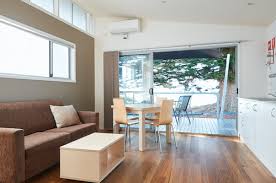 Duration: 2 Days (approx.)
Location: Surfside, NSW
Product code: PXJ961
Spend 2 days exploring coastal beauty in comfortable stable Sea kayaks and enjoy comfortable Accommodation for the night.
The theme of these Tours is to get deeper into the enjoyment of Sea Kayaking as your comfort levels build to paddle to "water access only" locations for lunch, explore on foot with a short hikes and even sneak in a snorkel session!
This tour departs from various locations, we can visit areas of:
Eurobodalla National Park and the Bingie Dreaming Track
Murramarang National Park
Clyde River National Park
We choose to stay in unique beachfront comfortable accommodation, close to your kayaking environment, either within walking distance of our landing site or a short vehicle ride.
Experience a magical couple of days using the best way to explore the coastline of the South Coast of NSW, comfortable stable Sea Kayaks, in the evening relax with walk, be social in the kitchen, dine together sharing a wine and sleep warm and comfy.
Itinerary: Day 1
Meet the guide team in the morning of your first day at the designated location, the team will brief you on the tour route for the day and pack your equipment into waterproof dry bags, we will then use the Region X vehicle to head to the departure location, leaving your vehicles and evening attire at the accommodation.
Our on water safety team will greet you, issue your safety gear, train you on the use of the Sea Kayaks and get you ready to go.
Your journey will take you along the shoreline of the temperate South Coast, where spotted gum forest falls steeply to the ocean, sandstone formations dominate the cliffs ledges and quiet bays surprise you around every point.
Spotting wildlife is always a highlight, whales are common in Spring and dolphins, a range of sea birds, seals and more are possible all year round.
The otherwise inaccessible long stretches of National Park boasts wonderful places to stop in a sea kayak en route. We can choose any number of locations to land for a lunch break, a swim, a walk or a relax on shore.
The forecast often dictates our direction, with this in mind we spend the remainder of the afternoon using the tail breeze to get to our final destination before our vehicle transfer takes us back to our accommodation.
After check in, the rest of the afternoon is yours to relax, enjoy, read a book, take a walk or simply do nothing while enjoying your accommodation.
The evening meal is a great way to catch up with the other guests on the kayak journey, share a drink, prepare together and take in the scenery.
Smart and comfortable beachfront accommodation

Day 2
After breakfast we check out and load the kayaks up for day 2, we add the challenge of a catch and cook experience to your second day where you will be given the opportunity to catch your lunch. Dive or fish with our experienced guide team for the chance to cook fresh Seafood for lunch! The tour continues to explore areas new to you, we continue the aim of visiting amazing coastal scenery along the course of the day, stopping for lunch where sandstone formations give way to crumbling sedimentary layers consistent with the end of the Sydney sandstone basin.
You and your journey partners will feel completely relaxed and recharged towards the end of this trip, where our shuttle service will return you to your vehicles.
Inclusions:
All equipment necessary for the activities
Transfers to and from kayak tour locations
Morning tea, Afternoon Tea, Lunches on both Day 1 and 2
Accommodation in unique South Coast locations
Not Included:
Dinner night 1
Breakfast Day 2
Important Notes: Itinerary is used as a guide only, We either travel North to South along this magical coastline and use our shuttle service to transfer you to your accommodation. The meeting point and tour direction for the days will be chosen using the wind and swell to aid our journey. We use stable Double Sea Kayaks for these tours, and the tour is recommended for moderately fit outdoor lovers. In the event of inclement weather making conditions unsafe we choose more protected paddling locations or alternate activities to explore the park such as cycling and hiking which reward us with incredible sustainable viewing of a possibly wild ocean!